Festival international du cinéma francophone en Acadie (FICFA)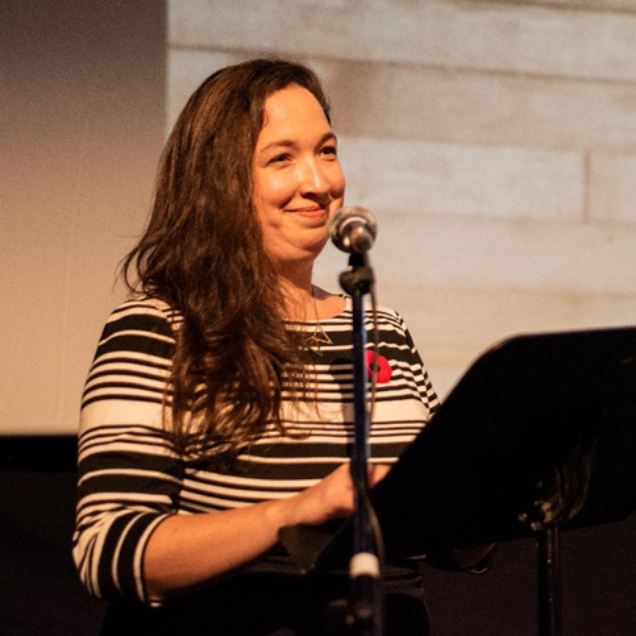 Executive Director of the Festival international du cinéma francophone en Acadie (FICFA), Mélanie Clériot, shares what excites her most about this year's festival, what makes FICFA unique, and what advice she has for those interested in exploring filmmaking.
Discover remarkable films at the 37th edition of the FICFA, November 16-24 in Moncton/Dieppe.
Tell us a little about yourself and your role at FICFA.
I've been lucky enough to join the FICFA team as Executive Director in June 2021. My main role is to ensure that the team has everything it needs to deliver the best festival possible. The rest of the year is devoted to planning and coordinating our other projects to best meet our mission: to be the showcase for French-language cinema in Acadia and the Atlantic provinces, ensuring the development of the industry based on best practices.
What are you most looking forward to at this year's festival?
It's hard to pick a particular highlight, but I think my favorite part is really the opening night, because that's when all the hard work comes together. I also have a soft spot for the activities of our Volet Arts Médiatiques (VAM), as this is really where the talents of tomorrow are developed!
What films are a MUST SEE for audiences at this year's festival? Briefly describe the film, the filmmaker and why this film stands out or will resonate with audiences.
The best recommendation we can make to FICFA audiences is to go and see a film they wouldn't normally go and see. The best discoveries come when you let yourself be surprised! I must also confess to having a soft spot for the activities of our Volet Arts Médiatiques (VAM), which enables artists from various disciplines to explore creation in this field.
When was FICFA established/launched?
The festival was created in 1987 to coincide with the 2nd Sommet de la Francophonie in Quebec City. Moncton had been selected to host the next edition of this unique event, and the community wanted to mark the occasion by creating its own film festival. The organization incorporated under the name Film Zone in 1992 and kept its main event: FICFA.
Describe the festival, it's goals/mandate and key activities.
The mission of the Festival international du cinéma francophone en Acadie (FICFA) is to promote and make accessible the cinema of the Francophonie to Francophones and Francophiles in Atlantic Canada, while promoting Acadian cinema in Acadie and in the Canadian and international Francophonie.
Its objectives are to contribute to the development and promotion of the Acadian film industry, and to increase interest in francophone cinema in New Brunswick and Atlantic Canada.
Although we're best known for our festival, we also offer other activities throughout the year, from film screenings with partner organizations to training activities for media artists.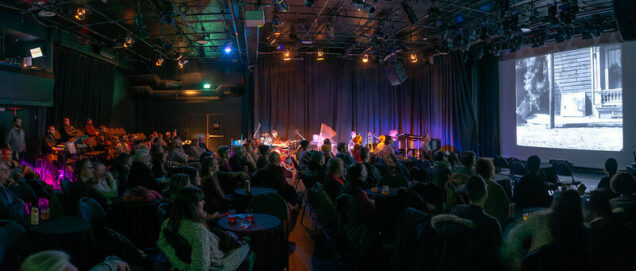 What goes into organizing a film festival? What are some of the key duties/activities involved?
It's a long-term process, which sometimes begins even before the previous edition is over! Finding partners, selecting films, logistics, promotion - it's a complex process that requires meticulous planning and a dedicated team.
What do you hope to achieve with the latest edition of FICFA? What is your vision for FICFA?
Our aim is to offer year after year an event that celebrates the diversity of French-speaking cinema, and the artists who make it. We want the festival to consolidate its position as a must-attend event for film fans and the industry alike, and to contribute to the development of a genuine new generation of filmmakers and media artists.
Since stepping into the role of Executive Director, how has FICFA inspired or impacted you?
The FICFA has always been an event that has inspired me a lot, because of the work it does with the next generation of filmmakers and how it has been a major influence in the development of the next generation of filmmakers in Acadie. Today, I think it inspires me even more to value creativity and find ways to support the next generation of filmmakers.
How has your background/experience helped you with leading and managing FICFA?
Certainly, the experience I've gained in administrative management has made it much easier for me to take up my new post. However, I must emphasize the excellent handover work carried out by my predecessor, Marc Gauthier, which is invaluable when you take on a position like this. I was also fortunate to have the support of dedicated and experienced people at various levels, which greatly facilitated my work in the first year.
As Executive Director, what has been your greatest challenge?
My greatest challenge as Executive Director has been to ensure the financial sustainability of FICFA, while maintaining the quality of our programming. Striking a balance between budgetary constraints and the fulfillment of our cultural mission is a constantly renewed challenge, and one that preoccupies many organizations.
What makes FICFA unique compared to other film festivals/organizations?
What makes the FICFA unique is its commitment to promoting Francophone cinema and showcasing Acadian artists. It stands out for its varied programming, warm atmosphere, and contribution to the preservation of Francophone language and culture.
The Festival offers diverse screenings and activities, is there a particular activity that the organization does that you personally find most interesting or rewarding? Is yes, which activity and why?
For several years now, the FICFA has been developing a whole program of support and training for people in the film and audiovisual industries, and in particular for emerging artists. There's nothing that makes me prouder than seeing people who have passed through our programs discover vocations and launch their careers.
Through your work with FICFA, what have you learned about yourself and about the arts community in New Brunswick?
That I have a high resistance to stress (laughs). On a more serious note, I think it's helped me get to know our artistic community even better. We're fortunate to have a very creative and close-knit community, and it's always a pleasure to chat with my counterparts from other artistic structures to discuss our issues and share ideas.
What advice would you give to people interested in exploring filmmaking or becoming involved with FICFA?
My advice would be to follow your passion for film, get actively involved in the film community and take advantage of the opportunities offered by the FICFA, whether as a spectator or a volunteer. Involvement can open doors - don't underestimate it!
In your opinion, why is filmmaking and film/new media important in our community?
Film and new media are important to our community because they play an essential role in transmitting culture, promoting diversity and creating a space for artistic expression. They enable community members to share their stories, explore different perspectives, and connect with a wider audience. Because who will talk about the realities of our world if we don't?